»
state attorney general rips San Diego pollution-reduction plan
The state attorney general issued strong criticism of the San Diego region's draft transportation plan for the next several decades because it "sets too low a bar" in reducing pollution and contains "significant legal problems."
Among the criticisms outlined by the attorney general in her 12-page letter to SANDAG are:
That by merely conforming to state standards, SANDAG's plan fails to address a region "already overburdened with pollution."
That SANDAG needs to identify minority and disadvantaged communities and better-analyze how their health would be affected by the transportation plan.
That pollution will ultimately increase over the 40 years covered by the plan.
That a "suite of strategies" outlined by SANDAG (roadway expansion, more public transit) do not deliver long term reductions in pollution.
That SANDAG fails to fully disclose some of the methodology and models used to come up with its predictions.
sd u-t, 21.09.11.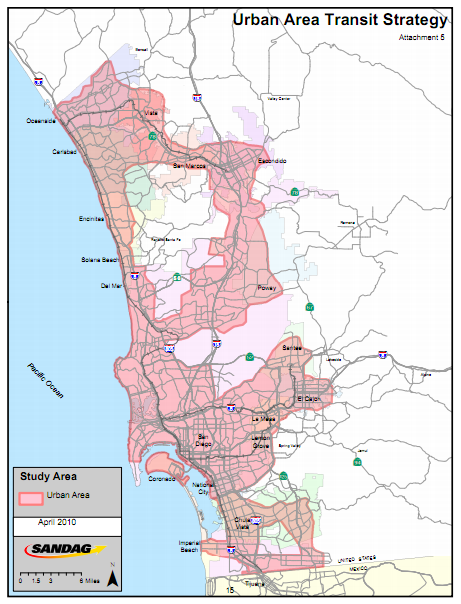 sandag's fail 2050 RTP (regional transport plan).
the alternative 50-10 transitsandiego plan.
(a 50year plan to be done in 10.) 
citymaus posted this