Warning: Recycling Your Old Receipts Is Contaminating Paper with BPA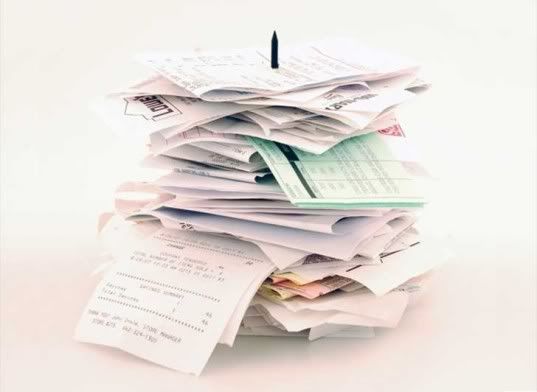 When you recycle the receipts, the BPA that they contain gets tangled up in the paper pulp and then contaminates the recycled paper napkins, toilet paper, plates and cups that come out on the other end of the process.

The researchers who conducted this study found that 94% of receipts tested had BPA on them, and the only exceptions were from Japan, where BPA was phased out in 2001. So, when possible, leave that receipt behind and if it isn't possible, make sure to wash your hands and whatever you do, don't recycle those contaminated receipts.

inhabitat, 31.10.11.
sciencedaily, 26.10.11. 
DYAHH.
chemicalfreelife reblogged this from citymaus and added:

citymaus