Columbus Ave. Parklet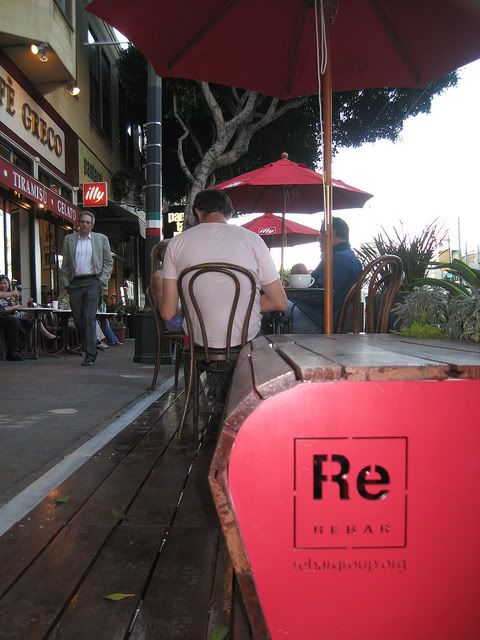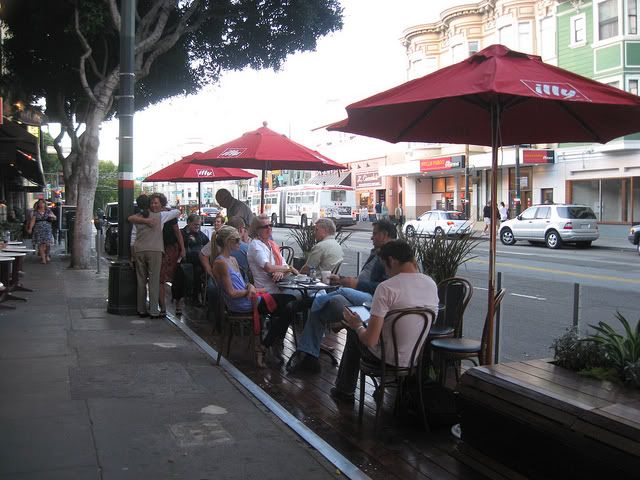 Columbus Ave. Parklet in San Francisco, installed 11.-12.10.2010.
more pics here.
Sidewalk/outdoor cafe seating area extensions!
Every day can be PARK(ing) Day!
One of the more critical issues facing outdoor urban human habitat is the paucity of space for humans to rest, relax, or just do nothing. For example, more than 70% of San Francisco's downtown outdoor space (PUBLIC property!) is dedicated to the private vehicle, while only a fraction of that space is allocated to the public realm.
rebargroup.org project (installations)