so you live right across from..?
I'm adding a bunch of comments to the UCSD Bike-Ped Master Plan map, and the horrifying fact hits me again:
The entire UTC (University Town Center)/UCSD area is SHIT. 
All auto-oriented, multiple travel lanes, no pedestrian refuges, a nightmare to walk or bike in.
It's ridiculous how one could live right across the street from a shopping center or park but have to j-walk across a dangerous road to get there.
American urban planning fail.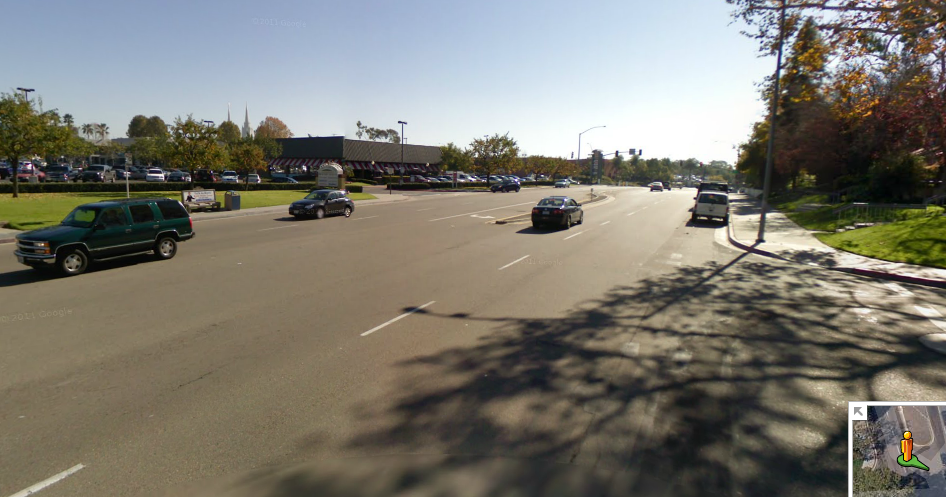 This is Villa La Jolla Drive, just a block south from UCSD campus. Lots of people live in these houses or apartments on the right side of this street. There's a big shopping center on the left side of the street including a movie theatre, supermarket, and restaurants. NO CROSSWALK! Although if you've read the DMV driving handbook carefully, you'd know that anywhere there are corners they are *legit* "crosswalks" where you must yield to pedestrians. (Which you know, is kinda rare for anyone to do.)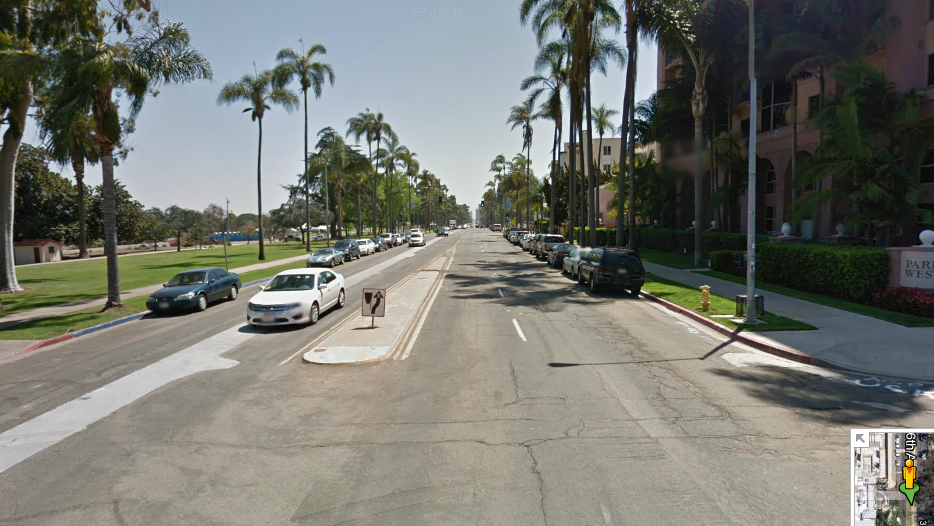 This is 6th Avenue facing south. Lots of people live in the neighborhood on the right side of the street. The beautiful Balboa Park with its green grass and museums and zoo are on the left side of the street. NO CROSSWALK! Every time I bike up/down 6th ave, I witness someone trying to j-walk or wait forever trying to cross the street just to go walk their dogs! And this is only a (relatively narrow) 4 lane road. But cars speed on 6th because there are few traffic lights and NO stop signs. 
So yeah, this is the state of San Diego. of socal. or much of America.
Dude, I just moved to a new pad right across from the park/whole foods! 
Sweet!
But every time I cross the street to walk my dog / buy groceries I think I'm gonna get hit by a car.
WTF 
decoteau254 likes this
wantyou8 likes this
citymaus posted this