»
Engineers Unveil Designs for Bike/Ped Path on Bay Bridge West Span
How cool would it be to bike across the Bay Bridge??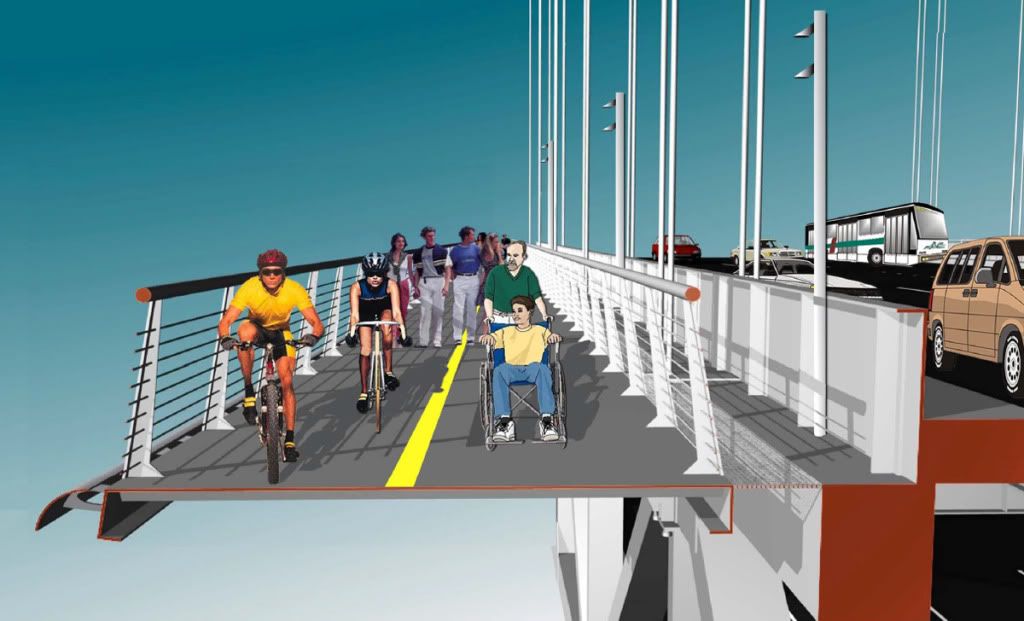 super cool. 
For more than 15 years, bicycle advocates in San Francisco and the East Bay have pushed for a west span path to connect bike commuters to the east span path expected to open between Oakland to Yerba Buena Island by 2014.
read more: sf.streetsblog, 14.12.11.
*conceptual photo is a cross-section! Hopefully we won't be riding our bikes and then taking a dive
**This would make for such a great bike ride from the East Bay: south from Richmond or over the Berkeley Bike Bridge, along the shore (The Bayshore Trail, it's called?) (Emeryville), and then across the Bay Bridge.
kittentroops likes this
citymaus posted this