Electronic bicycle counter coming to Hawthorne Bridge, PDX
At long last, Portland is set to install an electronic bicycle counter. The new tool, which will be placed on the Hawthorne Bridge, will provide a daily and annual, ongoing count of the number of people who pass by on a bicycle..

The new counter will be an Eco-Totem made by Eco-Counter, a Montreal-based company. Funding for the project was supplied via a $20,000 grant from Cycle Oregon. The City of Portland, Bureau of Transportation applied for the grant last fall and Cycle Oregon ride director Jerry Norquist says it was approved in February.
more: bikeportland, 21.05.12.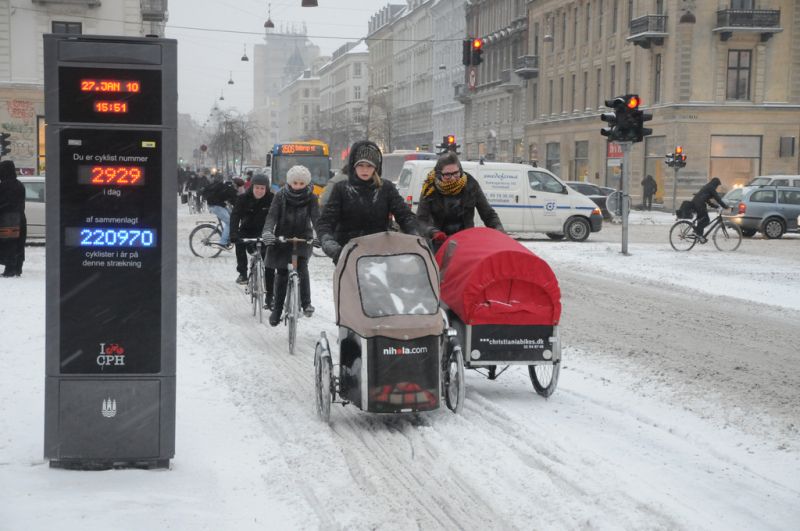 a cycle counter in copenhagen. photo by cycling embassy of denmark.