How Denmark became a cycling nation
In the 1960s, cars were threatening to displace bicycles in the main Danish cities. But the oil crisis, the environmental movement and a couple of controversial road projects reversed the trend. This is however just part of the story behind why Danes still cycle so much.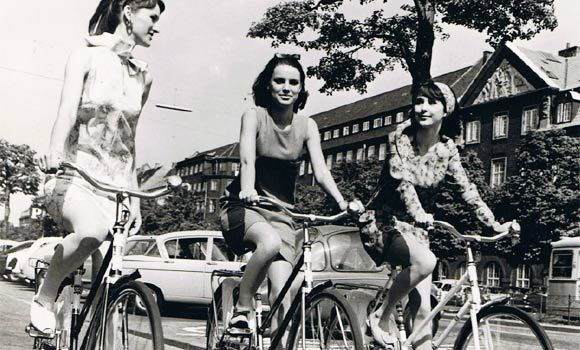 Summer girls riding their bikes in the 1950s Copenhagen
read more: denmark.dk.
via copenhagenize.