got "friendly" honked at again
really, san diego driver??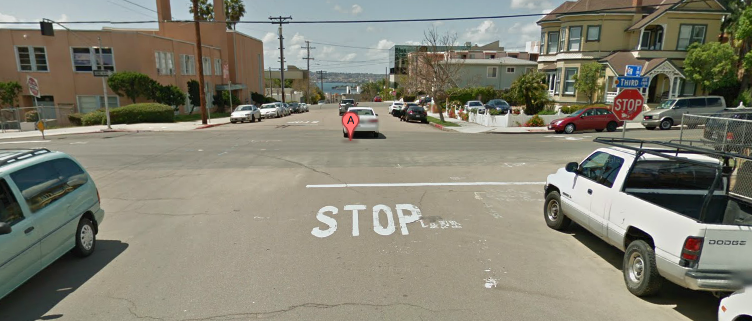 on my way home, slowed down at a stop sign, about to turn right, and a car behind me "friendly" honks me! like a little "honk". but wtfeezy?? are you bothered that i'm at the center of the lane and not the right?? bothered that i made your commute 2 seconds slower? do you honk at other cars who are stopped in front of you at a stop sign?? do you honk at stop signs too? how about traffic lights? people crossing the street?
don't understand*
or does that driver "california stop" and roll through stop signs all the time, and so my being in front of him or her impedes him from doing that?
anyway, i didn't turn around and look, but i guess i should have. 
i put my left arm up and wiggled my fingers to signal a right turn, and then gave a thumbs up. ehh if i had turned around and gave a cheesy smile that would've sent the message clearer. oh well, next time. even better, next time i'll do the slow clap. i need to resist that feeling of being rushed next time i get honked at. 
*or is there some game going on, like whoever honks at the most bicyclists first wins?