"For the vast majority of people who don't bike regularly, why should they care if the city is bike-friendly?"
We cannot accommodate the population and job growth we're expecting in the Bay Area by moving everyone around in single-occupancy vehicles. And that's probably not the city we want to live in, either.

For those people who do need to drive, every person on a bike means it opens up a parking space on the other end of your route. It's making a little more room on transit. As governments have to tighten their belts, the amount of investment the government needs to make in that [biking] trip is pennies on the dollar compared to a trip by car or by transit.
— Leah Shahum, executive director of the SF Bicycle Coalition.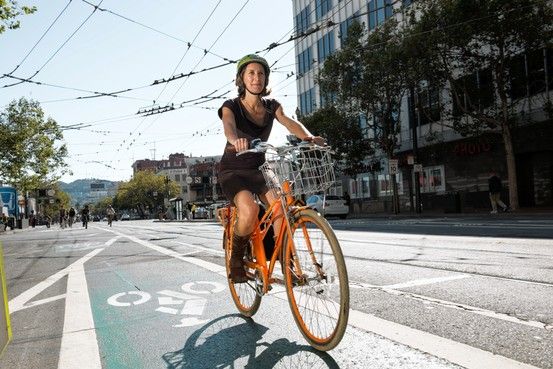 Advocate's Vision for a Bike-Friendly City. wsj, 15.08.12.