Better Market Street Popups start tomorrow Friday 9/28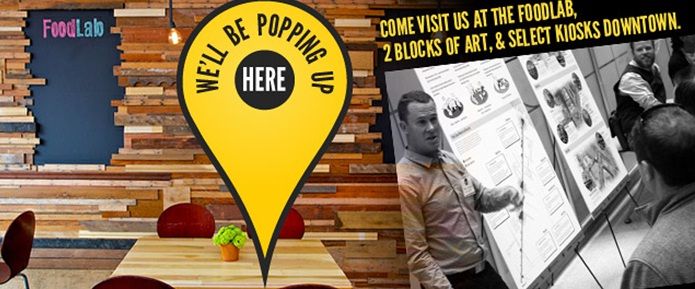 One street meeting. One street moving.
Better Market Street Popups Appear Fridays in Fall!
Friday, September 28
12:00 - 2:00 PM and 4:00 - 9:00 PM 
45 McAllister Street (at Market Street at 7th Street)
The Better Market Street project popups will kick off at the 
FoodLab
 at A Temporary Offering (ATO) with exciting displays of concepts that will provide a glimpse of the corridor's potential future alongside refreshments and entertainment.
The September 28th FoodLab popup will also concur with two other events:
2 Blocks of Art, an art walk showcasing over 100 local artists in 25 locations near 6th & Market from 4:00 - 8:00 PM.
Performances from Flyaway Productions, an aerial dance company on the 7th Street wall of the Renoir Hotel at 8:30 pm and 9:30 pm.
something to check out before 40th Anniversary SF Critical Mass ride!