Critical Mass at 20.
The movement changed the rules in cities all over the world — and almost, almost, took the Bay Bridge
"It is a sad commentary on the nature of our government that the only way the state transit agency will take bicycling seriously as everyday transportation is when pressured by demonstrations and organized public demands," Carlsson wrote on the flyer. "Why don't they take the lead in opening space for cycling instead of doing everything to obstruct, deny, and prevent cycling?"
sfguardian, 25.09.12.
a bay bridge for everyone 23.09.12.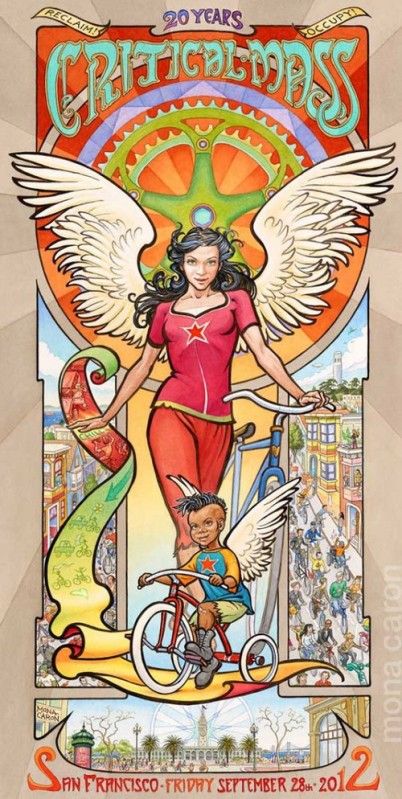 SF CM 20th Anniversary flyer by Mona Caron.
also see: Critical Mass turns 10, a decade of defiance. sfgate, 26.09.2002.