If you want CROSSWALKS in SAN DIEGO:
Thank you for your recent request to Street Division. We have determined from the information provided that this area of responsibility belongs to: TRAFFIC ENGINEERING AT 619-533-3126. Please call them if there were no crosswalks before the repaving.

However, if there were crosswalks and they need to be repainted, you may reach FIELD ENGINEERING AT 858-627-3210.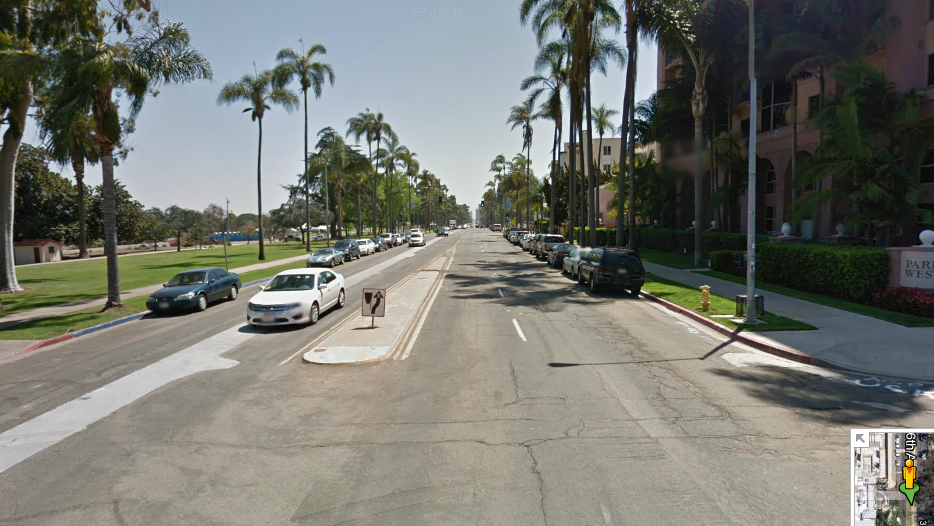 The city repaved Sixth Ave along Balboa Park a couple months ago, but did not paint crosswalks.
Last week I sent 4 street service requests to the City of San Diego. 1 was re: cracked concrete rendering the start of a bike lane useless, 2 re: faded lane arrows, and the last 2 re: no crosswalks. 
I got this email back, so I guess the first two they'll take care of, but the other two I gotta call up TRAFFIC ENGINEERING. so inefficient. Can't they just forward my requests to that department?? And ughh San Diego's probably got old-school traffic engineers, reason why there are no crosswalks.
So hey, if you want safe crossings in your hood, call up TRAFFIC ENGINEERING: 619-533-3126 to request crosswalks. And if you see some crosswalks that need repainting, call up FIELD ENGINEERING: 858-627-3210.
Here's to hoping shit gets done in SD.