California by Bike — Summit this week in Oakland (nov. 7-10)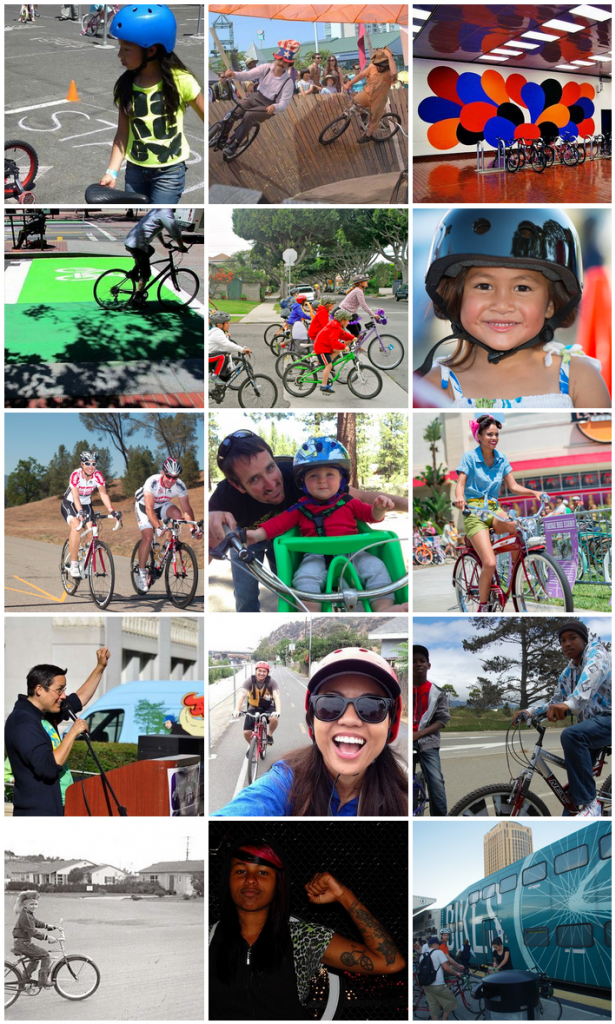 Oakland Welcomes You!
Oakland and its surrounding neighborhoods have achieved a 4.0% bike commute mode share, ranking it 2nd only to Portland as the most bike-popular metro area in the US.
It started in 1994 when Oakland launched the 1st Bike to Work Day in the Bay Area, which has grown into a region-wide event. Oakland's popularity for bicycling has been helped by having the most bike-friendly transit service in the country — Bay Area Rapid Transit — which can also take you across the bay to San Francisco in just ten minutes!
Nowhere is bicycling better showcased than on Oakland's First Fridays when its Uptown Arts District comes alive with bikes. And of course no protest in Oakland is complete without a sea of cyclists swarming in Frank Ogawa Plaza. 
Oakland kicked off this year by celebrating the demolition of a freeway at the foot of Lake Merritt, replaced by a new bike/ped path, which you'll get to ride around. In the coming years, the 'Town' is bringing many new, modern bikeways to its busy bike corridors and getting City leaders on board with a NACTO Road Show next Spring. Come enjoy the sunny side of the bay.
—David Campbell. Advocacy Director of the East Bay Bicycle Coalition
calbike summit. schedule, speakers.
i hate when all these great events happen in town when i'm not there :[