»
Why Going Green Can Mean Big Money for Fast-Food Chains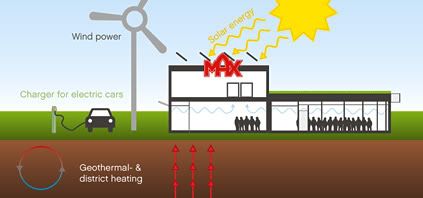 In 2008, Sweden's No. 1 burger chain got rid of its kids'-meal boxes and, contrary to expectations, sales of the meals rose. Apparently parents who are facing the prospect of their children scrabbling for survival on this wrecked cinder of a planet don't like creating needless trash? At least in Sweden, anyway.

Max has even taken the unusual step of trying to nudge customers toward its vegetarian options by showing them that the beef version of its burger leads to five times as much carbon emissions. Sales of non-beef burgers went up 16 percent.
via grist.org: Swedish fast food chain makes bank by becoming 'Klimatsmart!', 13.04.12.
more: timemag, 09.04.12.
and there's a "Minimize Me" campaign—contrary to America's favourite fast food slogan.
how many more reasons to love Swedes/Sweden/Scandinavia?