16-year-old scientist could turn Egypt's plastic problem into a biofuel boom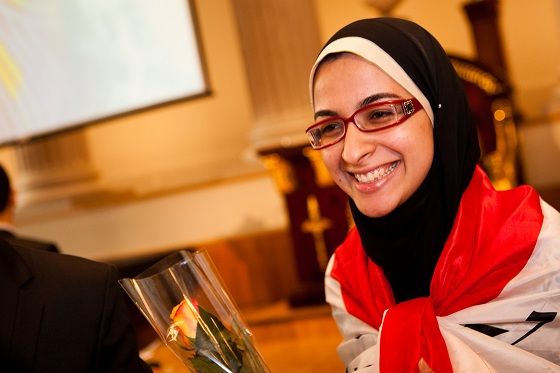 A sixteen-year-old Egyptian student, Azza Abdel Hamid Faiad from the Zahran Language School in Alexandria has identified a new low-cost catalyst which can generate biofuel by breaking down plastic waste…

As we know plastic waste is a huge problem in the Middle East and for our oceans, but hopefully this idea will help convert the problem into a solution.

For her findings, Faiad was presented with the European Fusion Development Agreement award at the 23rd European Union Contest for Young Scientists — involving 130 competitors from 37 countries — held in Finland last year from 23 to 28 September.

Faiad is now looking to get her findings patented this year through the Egyptian Patent Office and scaling up the idea so that it can become a tangible project on the ground.