My Figuroa street transformation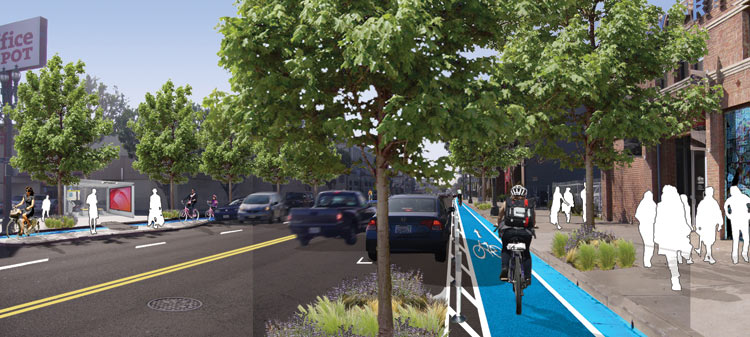 South Figueroa Street, currently a traffic-clogged boulevard, will soon be transformed into a haven for pedestrians and cyclists by the My Figueroa project. The project will revamp Figueroa from 7th Street in downtown L.A. to 41st Street near Exposition Park. Initial designs include widened sidewalks, new lighting, more crosswalks, tree plantings, additional street furniture, and a separated cycle track.

Some don't attempt to bike down Figueroa. Sidewalk riding is common, and others like Madeline Aubushon, a USC student, avoid Figueroa altogether. She lives on Figueroa, a few blocks up the street from campus, but takes side streets instead. 

The My Figueroa project will improve bus stops and place additional benches on the street as well..
neontommy, 07.02.13.